Austin City Limits happened. I hate when big events happen in cities besides New York. But I hate when big events happen in New York, because I'm usually too lazy to see them. In conclusion, I hate events. And with that in mind, here's this week's Event List, with some pretty (stolen) ACL pics. And flyers!

I am not mentioning Across The Narrows because it makes me sad that I'm too poor to go.

Things that are happy:
Videoshit: Fiona Apple plays Schubert as a kid – rips him off as an adult – admits it.
Stylofone have a residency at Sin-e in October! Holy shitttsuke!
*Tonight Zak Smith opening @ Fredericks Freiser, 6pm, FREE
Tonight SPIN 20th Anniversary @ Webster Hall, 7:30pm, $37.50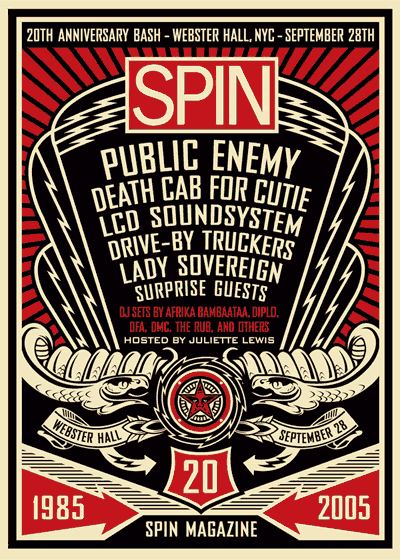 Tonight Christina Olson w/ Claire Danes @ PS122, 8pm, $20
*Tonight Annie + Elkland @ Delancey Lounge, 8pm, FREE w/ RSVP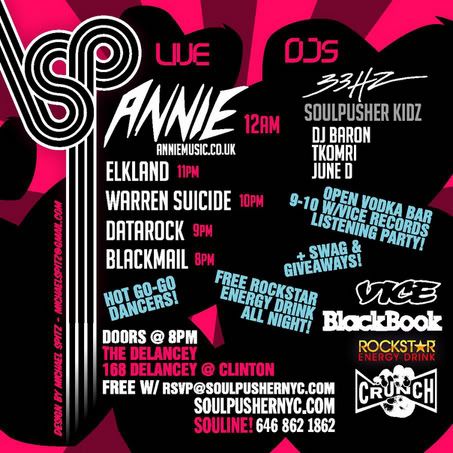 Tonight Les Sans Culottes + Dansettes @ Knitting Factory, 8pm, $8
Tonight Deerhoof @ Northsix, 9pm, $12
Tonight Aireoke! @ Trash, 11pm, FREE
Tonight Bang! @ China 1, FREE
Tonight Ad Lib Party @ Sway, FREE

Tomorrow I:NY opening @ New Museum, 6pm, FREE + bar
Tomorrow Holzer: For The City @ Rockefeller Ctr Concourse, dusk, FREE
Tomorrow Von Von Von + The Fame @ Pianos, 8pm, FREE
Tomorrow Distortion Disko @ Duvet, 11pm, FREE w/RSVP

Fri 9.30 EL Doctorow reading @ Barnes & Noble, 7pm, FREE
Fri 9.30 Brendan Benson + Tra La La @ Irving Plaza, $17.50
*Fri 9.30 Electrix Six + Peelander Z @ Bowery Ballroom, 8:30pm, $15
*Fri 9.30 The Killers + British Sea Power @ Jones Beach
Fri 9.30 Electric Six Afterparty @ Lotus, FREE w/RSVP
Fri 9.30 Crashin' In @ Supreme Trading, FREE
*Sat 10.1 Rated X: The Panty Party Returns @ Scenic, FREE
Sun 10.2 23 Reasons To Spare NY @ Galapagos, 7pm, $6
This is my first composition that I remember,
Andrea